To help you live an independent and active life, both in work and in retirement, the Seafarers Hospital Society is continually developing its work to holistically meet the health and fitness needs of seafarers.
Cancer Awareness
SHS is working in collaboration with The Robin Cancer Trust to raise awareness of testicular and ovarian cancer.
SHS is working in collaboration with The Robin Cancer Trust to raise awareness of testicular and ovarian cancer.
"Our mission is to stop young adults dying from germ cell cancer – we save lives and we do this by:
raising awareness of testicular and ovarian cancer through our life-saving cancer campaigns and engaging young adults with our digital education programmes.
offering support and providing free materials to newly diagnosed young people going through treatment, helping to make the most difficult time of their life a little easier. 
creating meaningful connections with survivors through our Ambassador programme, giving a voice to those affected by these rare forms of cancer. 
Our vision is to reach every young person in the UK with our life-saving cancer campaigns by 2024. Our 2 campaigns are #TalkingBollocks and #NotOvaryacting
The Robin Cancer Trust was founded in 2012 by the Freeman family following the untimely death of their son and brother, Robin Freeman, aged just 24.
Robin was diagnosed in the prime of his life in 2011 with a Mediastinal Germ Cell Tumour. Following 10 months in treatment, including several rounds of chemotherapy and a stem-cell transplant, he was told there was nothing else his medical team could do. He passed away surrounded by his loved ones on December 10th 2011.
His family promised him that 'he would never just be a photograph on the wall' and that something good would be born of his tragedy. Robin inspires us to raise awareness, reduce embarrassment and save young lives through the early detection of germ cell cancers.
Since 2012, we have reached 12 million people online, engaged with over 175,000 men and women in the community, and delivered life-saving educational talks to over 25,000 young adults in schools, colleges & businesses across the region."
For more information please visit therobincancertrust.org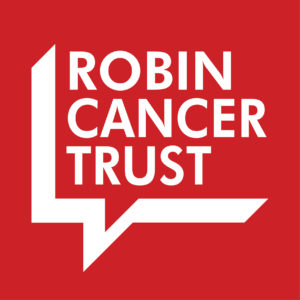 Preventative Exercise Videos
SHS has created six short exercise videos, led by a trained physiotherapist, to demonstrate exercises designed to reduce seafarers' risk of developing common injuries associated with the demands of their physical jobs. The exercises require no specialised equipment and can easily be performed in small spaces such as ship cabins. Why not try them here today.
Seafarers Hospital Society Lunchtime Webinars
Seafarers Hospital Society has looked after the health and welfare of seafarers and their families for over 200 years, so we know how important it is for seafarers to stay fit and healthy at sea.
Throughout 2022 we hosted a number of informative health webinars specifically for seafarers and fishers. These 30 minute webinars took place at noon on the last Wednesday of each month and dealt with topics such as cancer awareness, mental health, combating fatigue, men's health, financial health, and webinars offering health lifestyle advice.
Research and Development
Report from our landmark research study conducted with the Yale University Maritime Research Center titled 'Seafarers Health:  Research to Date and Current Practices', incorporates a review of the published literature on seafarer health and wellbeing, including recommendations to improve health and wellbeing among this population, practices implemented by the industry, as well barriers to full implementation. Download the report here
As part of our ongoing efforts to improve crew health, Seafarers Hospital Society has launched a discussion paper titled 'Seafarers' Health: On Course for a Culture of Care' which outlines a data tracking framework for seafarer wellbeing. Download the paper here