Webinar 4: Combating Fatigue
Description:
The nature of maritime operations means that staff on ships and in ports around the world are responsible for safety critical work day and night. This has an impact on the rest time available to seafarers with some seafarers experiencing fatigue, this may affect them both mentally and physically. Across the industry, at sea and ashore the common method for managing fatigue relies on rules for work and rest hours as per ILO MLC, 2006. This webinar Managing and Combating fatigue looks at the importance of combating fatigue.
Presenters:
David Watson (CHIRP)
Dr. Claire Pekan (Director, Safe Marine)
David Patraiko (Head of Research and Relationships, The Nautical Institute)
Moderator:
Capt. Kuba Szymanski  
---
Dave Watkins
Dave enjoyed a 28-year career at sea commencing in 1976 with a cadetship at Ellerman and City Liners, eventually obtaining his Master's CoC with Panocean Anco in 1987. His last 12 years at sea were in command of a variety of ships, including VLCC's, Cape Size, Container ships, and General cargo feeder ships.

Dave worked for 30 years at the China Navigation Company Pte. Ltd (CNCo), spending the last 14 years in Hong Kong and Singapore as Fleet Safety Security and Environmental Manager and DPA before retiring from CNCo as Fleet Quality Assurance Manager and DPA. During this time, Dave's team were awarded the Lloyds List Asia safety award and were finalists in the Lloyds List Global safety awards.

During his time in Hong Kong, Dave served on the Hong Kong Victoria pilot's examination board, was a member of the Pilots' Advisory Committee and was the Vice President of the Hong Kong Nautical Institute. In 1997 Dave obtained his Pilot's licence for the port of Jebel Ali, Dubai.

Aside from Dave's position as Deputy Director with CHIRP Maritime, he is also the Networking and Communications Director for Befrienders Worldwide, a global emotional support organization.
---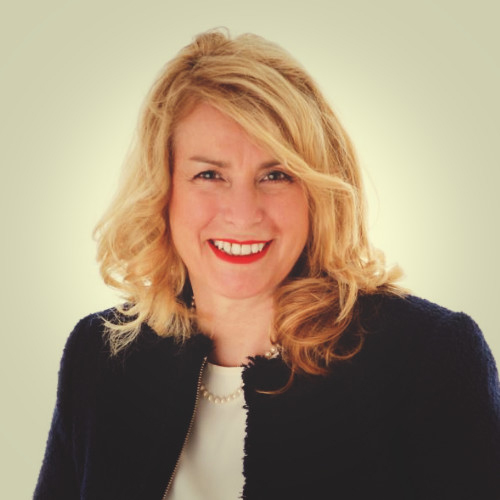 Claire Pekan
Experienced Maritime Applied Psychologist with a demonstrated history of working in the International Maritime Industry as Consultant, Coach, Researcher, Educator, Speaker and Technical Editor.

Skilled in diagnosing organisational safety performance issues, developing people management strategies, talent management, employee engagement, leadership coaching, crew resource management, developing competence and safety management systems and counselling skills. Strong professional with a PhD focused on the psychology of safety behaviour at sea from Royal Holloway, University of London.
---
David Patraiko
David Patraiko is the Director of Projects for The Nautical Institute, and Head of Research and Relationships. He oversees much of the Institute's work on technical and training issues, and how these convert into Professional Development for individuals and the development of best practices in the industry. He is a regular contributor to the NI's publications, and represents the NI with international organisations such as the IMO and IALA. He is currently the Chair of the Green Award Board of Experts.
After a brief period as an independent consultant and surveyor, in 1997 he accepted the position as Project Manager for The Nautical Institute, and became Director of Projects in 2003. A graduate of the Massachusetts Maritime Academy (US), he sailed on a variety of international vessels in his sixteen years in the Merchant Navy (1981 – 1997). He holds an Unlimited Master Mariners licence, and was awarded an MBA degree from Henley Management College (UK).
The Nautical Institute is the recognised international professional body for qualified mariners and others with an interest in nautical science. Its purpose is to promote high standards of knowledge, qualifications and competence amongst those in control of sea-going craft, both afloat and ashore. The Institute holds Non-Governmental Organisation status at the International Maritime Organization.
---
Moderator: Captain Kuba Szymanski
Captain Kuba Szymanski is the Secretary General for InterManager, the international trade association for the ship and crew management sector.
A graduate of the Maritime University of Szczecin with a Master's Degree, he began his maritime career in 1985 as a deck officer with Dorchester Maritime Limited Isle of Man where he sailed gas/chemical/product tankers, reaching his first command as a Master in 1999.
Attaining a Certificate in Ship Superintendence at Lloyds Academy and an MBA at the International Business School, Isle of Man and John Moores University (JMU) Liverpool, his roles ashore included Marine Superintendent, HSEQ Manager, Fleet Manager and General Manager.
He was appointed Secretary General of InterManager in January 2010, participates in many industry-wide projects particularly relating to seafarers, and is a familiar face on the international maritime lecture circuit. He also lectures on ship management at the International Business School, Isle of Man.
In 2011 Kuba joined the TK Foundation, which supports non-profit maritime and youth programs, and he currently chairs its HR and Renumeration Committee.
In July 2018 he was awarded an Honorary Doctorate by Solent Southampton University in recognition of his contribution to the maritime industry.
In April 2022 Capt Szymanski took up the additional role of Chair of the Board of the 200-year-old Seafarers Hospital Society (SHS), the UK's oldest maritime charity. SHS provides a range of health and welfare services to UK-based seafarers and their dependants.